Jade powder can be "carved" out jade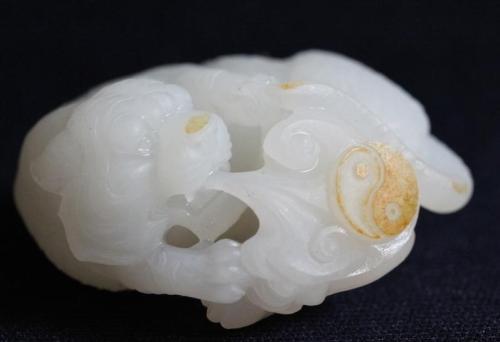 In November 2013, at the promotion of industrialization of additive manufacturing (3D printing), Zhou Zixue, chief economist of the Ministry of Industry and Information Technology, stated that the Ministry of Industry and Information Technology will study and formulate a technology roadmap to focus on nurturing the 3D printing industry. Recently, the reporter came to the Yangzhou Science and Technology Park of Xi'an Jiaotong University in Yangzhou Development Zone and visited the Yangzhou Model Center of the Rapid Manufacturing National Engineering Research Center to learn about the latest progress of Yangzhou's 3D printing technology.
"Products are manufactured without the need for tools, fixtures, and machine tools. The idea and design are drawn on a computer and can be turned into a product through a 3D printer!" Fang Xiang, head of the Yangzhou Model Center, visited the lab with a reporter and saw only the display cabinet. Full of actual objects printed with a 3D printer, there are car models, statues, but the most attractive to reporters is the use of 3D printer print out the Wuting Bridge model. "In addition to the size difference, there is basically no difference between the model and the real thing."
"Xi'an Jiaotong University is the only national-level rapid manufacturing center in China, and the Yangzhou demonstration center, whether it is from the 3D printing size, accuracy, are the most advanced in the country." Fang Xiang introduced, Yangzhou introduced the 3D printer can print 600 A physical model of ×600×600 mm. This size is the largest in Xi'an Jiaotong University. Even if the physical volume exceeds the specification, the printer can print in segments and then complete the combination.
It is reported that at present, companies in Yangzhou have discovered the advantages of 3D printing technology. "Companies will have uncertainties in developing new products, but printing out products through 3D printing technology can verify the market acceptance of products." Fang Xiang said, 3D printing can save a lot of cost and time for companies to open molds. .
It is reported that Xi'an Jiaotong University has produced medical artificial titanium alloy artificial bone through 3D printing grafting bio-simulation technology. It is divided into bone layer, bone loose layer, and bone marrow layer from the outside to the inside, and the human bone is no different. The Yangzhou Demonstration Center, as a branch of the 3D Rapid Manufacturing Center of Xi'an Jiaotong University, will accept the technical output of the headquarters, combine the direction of the production and R&D products of the development zone and surrounding companies in Yangzhou, and continuously improve the level of 3D printing technology and expand product areas.
At present, there are nearly 10 types of materials such as photosensitive resins, plastics, and titanium powders that are suitable for 3D printing, and the material cost is relatively high. "But as the application materials continue to become common, the cost of 3D printing technology will be greatly reduced, and its application areas will also continue to expand." Fang Xiang predicts that the fastest growing 3D printing business in the future will be medical and dental fields, as well as jewelry , designer production and architecture. "Yangzhou Jadeware is famous all over the world and is exquisitely hand-crafted. In the future, our 3D printing center can completely use jade powder as printing material and exquisite jade tools."
outerwear
Weihai Yimao Garment Co,. Ltd. , https://www.cwhyimao.com