Mammy's star children's clothing brand, even more attractive
Simplicity is not simple is the main feature of Mammy's star children's clothing style, although this feature has no special effects, but has long been, children's clothing has always been loved by the majority of children and parents, even in the present An array of innovative era, but also did not feel the slightest increase in external pressure, because in children's clothing, pay attention to simplicity at the same time, pay more attention to practicality. The three-color short-sleeved T-shirt, from the overall structure, seems to be unique and innovative pull no more, is more of a traditional style of re-typesetting, but the white T-shirt style collar Embedding, leaving the whole children's clothing gives a refreshing feeling. Now the children's clothing are basically designed by the designer package, on the one hand in the color or style can be more consistent, on the other hand is also a designer to a senior point of view to help consumers shopping guide, but in children's clothing , Most of the continuation of the past single piece sales. People-oriented principle to design, pay attention to the practicality of each piece of clothing, unconventional practices, the achievements of the Mammy's star (Mommy Star) children's wear today! For more corporate news, stay tuned for the fast-growing Mammy's star! Dongguan Ju Cheng Fashion Co., Ltd. Children's clothing brand: Mammy's star Tel: Fax: Contact: Development Department Address: Shek Kip Town, Dongguan City, southwest of the Second Industrial Zone Official Website: .com
What is LED Shoelace?



This is used in the shoes above the shoelaces, a special shoelaces - LED shoelaces. It is made of soft and highly elastic polyester fabric, which contains LED light-emitting devices, batteries and switches. Through the switch control, LED lights can also have flash and multiple flash mode.




LED shoelace:
1. Lace size: lace full length 110CM * width 1CM; battery box length 3cm * width 2.4cm
2. Luminous mode: a file long bright, second gear flash, three slow flash, four gears
3. The role of insulating film: In order to prevent the attention or squeeze when not paying attention, resulting in depletion of power consumption. Plug the insulation to isolate the battery and the conductive between the switches.
4. shoelaces logo printing: shoelaces can print text or company LOGO
5. Lanyard Material: nylon ribbon + LED lights with + ABS box
6. Lace colors are generally red, blue, black, yellow, white, gray, purple, green and other color options! Can also be customized according to the different needs of each guest special colors;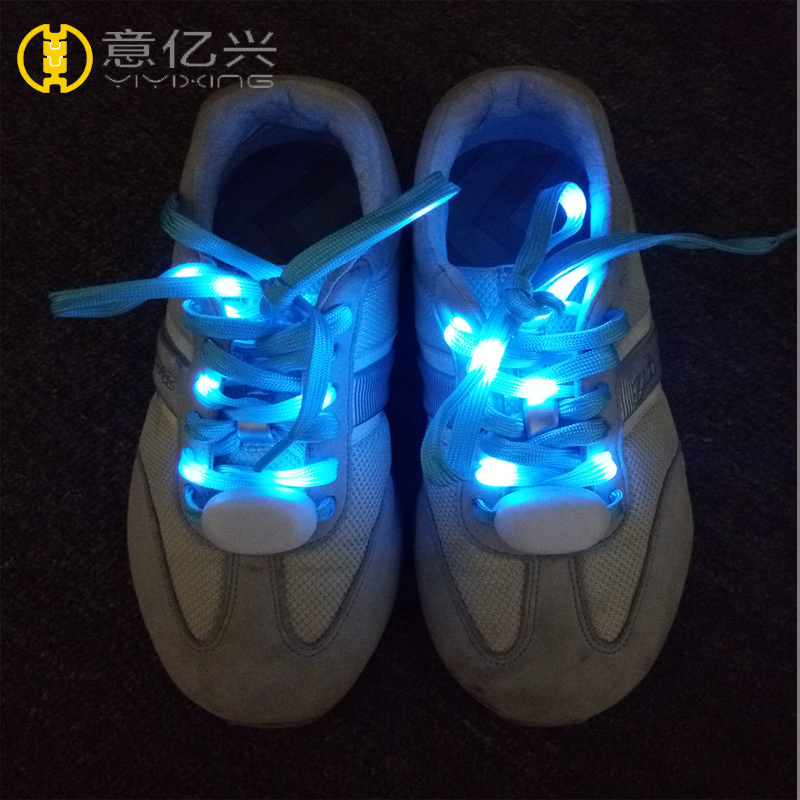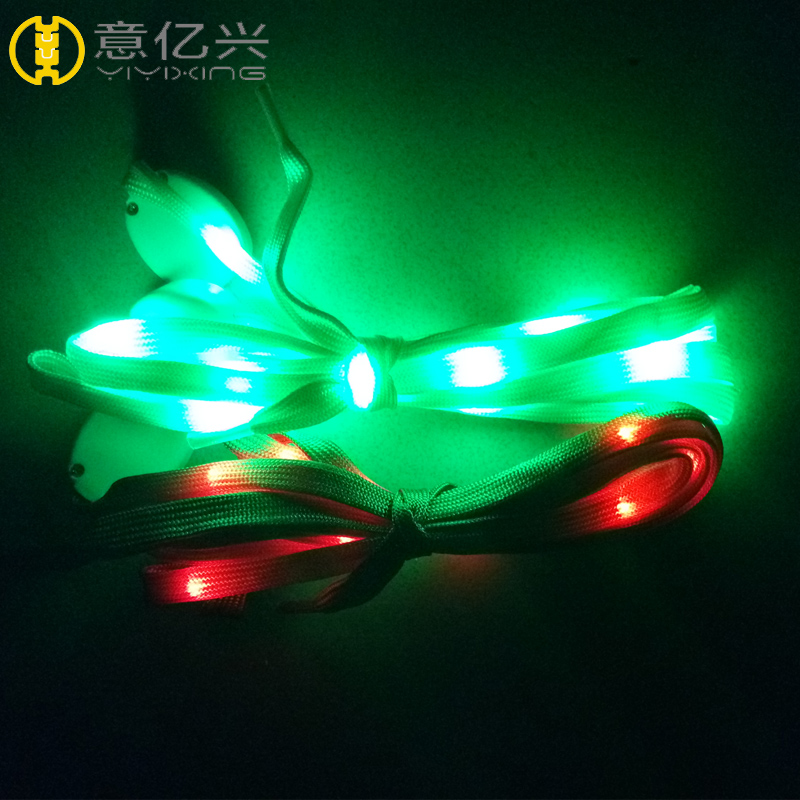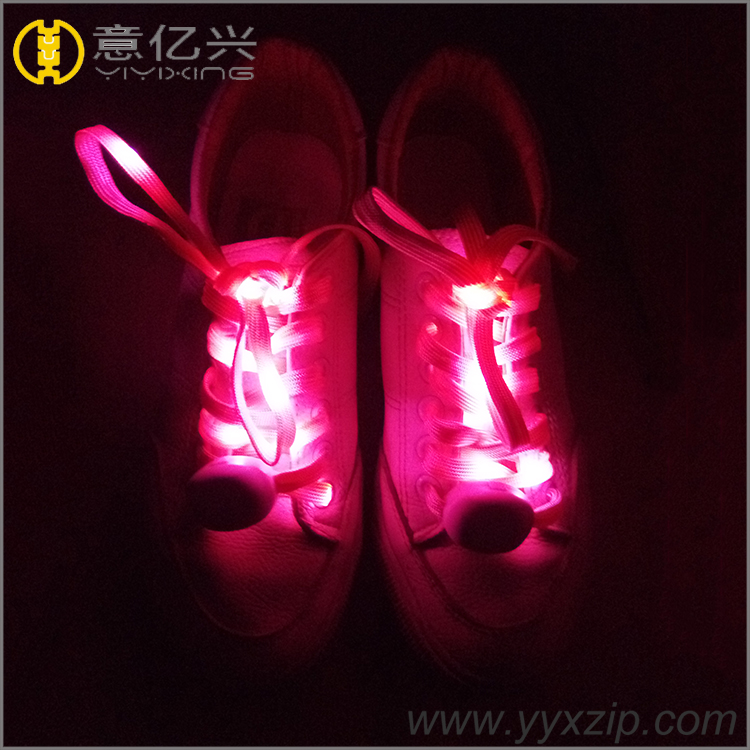 Why
choos
e
u
s
?
a.Direct factory with low price
b.Professional design
c.Sample free
d.10 years export experience
Shoelace
LED Shoelace,Colorful LED Shoelace,Luminous Light Up LED Shoelaces,Flat Glow Shoelaces
Shenzhen Yiyixing Zipper Manufacture Co.,Ltd , http://www.yyxzip.com