"Release"----Tamar TEMAR Women's Spring/Summer 2012 New Product Launch Conference on September 23rd
Releasing The use of soft color language to elucidate the contours with tension The eclectic details and cascading take us away from dimness and gloomy, without contradiction, only essence;
Like the scene in the morning fog, it is vague and tempting, and the natural texture is full of expression.
Illusions are the enjoyment of a pleasant new life.
Unique and dense volumetric sensation; exquisite color through daring technical attempts
Emerging modern urban fashion;
Black and white red has become universal guidelines.
Extremely pale pastels and natural leaves are green, rock orange or extremely dark neutral colors Release yourself to be more beautiful From today you have to learn to love yourself and release yourself...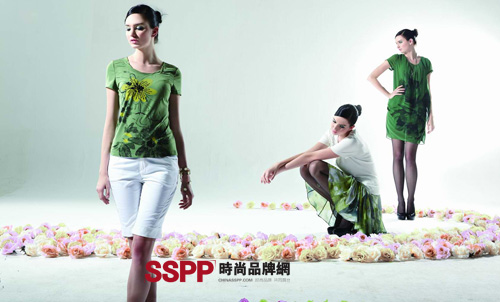 "Release"----Tamar TEMAR Women's Spring/Summer 2012 New Product Launch Conference on September 23rd


"Release"----Tamar TEMAR Women's Spring/Summer 2012 New Product Launch Conference on September 23rd
In 1996, the Hong Kong Taima (International) Group established the Shenzhen Taima Garment Co., Ltd. with full capital injection and established the "TEMAR" brand in the same year.
Shenzhen Taima Garment Co., Ltd. is a professional modern apparel company integrating design, production and sales. The manufacturing, warehousing, distribution and sales platforms are all at the leading level in the industry. The company adheres to the development strategy of "the talented people are prosperous and the standards are set for the future". Having a group of talents with senior and middle-level titles participate in the company's operation and management, making the "TEMAR" brand more competitive.
"TEMAR" is mainly based on imported fabrics, using printing, embroidery, beading and Other production processes, combined with simple and rich design, exquisite and efficient production process has been favored by customers. The company has developed more than 180 stores (cabinets) in the country and employs nearly 600 people. The marketing network covers over 100 large and medium-sized cities such as Shanghai, Beijing, Shenzhen, Guangzhou, Shenyang, Chengdu and Chongqing.

brand introduction
"TEMAR" always takes the exquisite embroideries, beading and hot drilling techniques as the basis, adopts various fashion elements rationally, takes ecological environmental protection, harmony and naturalness, elegant and confident as the core concept, and is innovated and improved, and is in line with modern practices. Fashion collision, interpretation of urbanization, feminine fashion "TEMAR"
"TEMAR" takes urban women aged 25-45 as their mainstream consumer groups. The design concept is simple and generous, and touches emotions with the charm of details. The simplicity is rich and natural. The simpleness of the urban sense, in the rustic fashion becomes real and intriguing. Inadvertently reveals the modern urbanization femininity of intellectuality, elegance, attainment, and calmness.
Tamar TEMAR ladies online joining:
Http://TEMAR/index.htm
Brand Name: TEMAR Taima Company Name: Shenzhen Taima Clothing Co., Ltd.
Join the hotline, 0755-25970281, 25949035
Website:
Taima Online Store: http://ab10000.taobao.com
mailbox:
Address: East, 2nd Floor, Building 542, Bagua 3rd Road, Futian District, Shenzhen

Mylar Bag,Vacuum Bag,Aluminum Foil Bag
Xinfengyuan Plastic Products Co., Ltd. , http://www.gdpolybags.com