Swarovski Diamonds shines "Haysburg" - "Hai Sibao • Donghua" Fall/Winter 2012 Fashion Show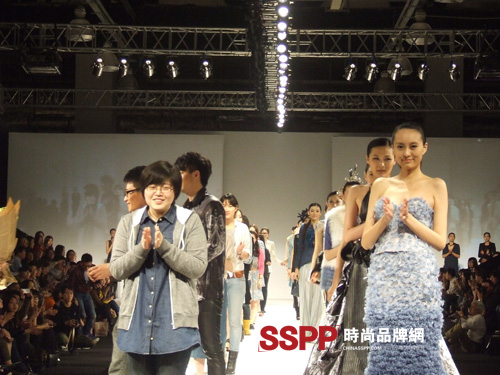 ASPOP is a fashion brand exclusively operated by Qingdao Haisibao Investment Management Co., Ltd. Hasbro ASPOP is adhering to the "live in the moment" of life philosophy, follow the "I am beautiful in my way" dressing philosophy, inspires inspiration from music, comprehends life in the journey, and strives to build self-respect, independence, and individuality. Fashionable urban girl!

On April 20th, 2012, Qingdao Haisibao Investment Management Co., Ltd. cooperated with Donghua University's School of Garments to apply the Swarovski elements representing "fashion and luxury" to the design of Haisberg series costumes. The university's vast art platform and rich design resources have enabled it to visit the "Shanghai International Garment and Culture Festival Garment Forum and "Dong Donghua International Fashion Week"" and organized a special fashion show for the ASPOP brand. The event also belonged to the series of activities of the Shandong Province Garment Industry Association's brand building year. Representatives from major shopping malls attended the event. This event also received the "The Bund Pictorial," "Ruili," "Mina," and " Xingshang Pictorial, Sina, Sohu, NetEase, Phoenix, "Cotton Weekly" and other media reported vigorously.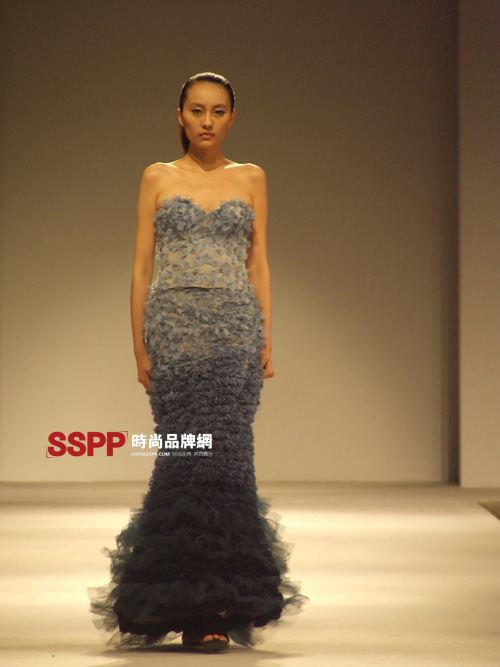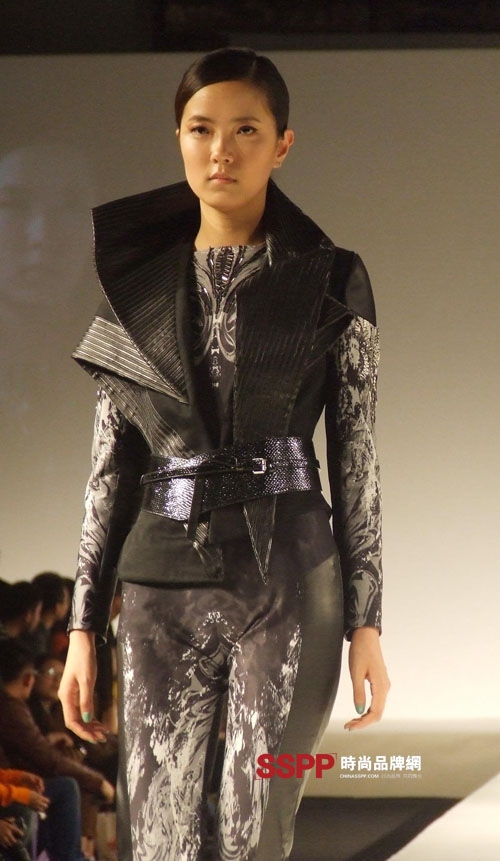 During the "Hai Si Bao • Dong Hua" 2012 autumn/winter series product launch conference, Hai Sibao clothing explained the concept of the brand with pure perception. Inspired by popular music and travel landscapes, this season's design focuses on light and elegant tones and luxurious embellishments. With the theme of "Sea of ​​Flowers", it outlines the intellectual, simple and fashionable feminine style of music. The designer combines the love of cowboy clothing with the unique technology of finishing technology, flowing beautiful and melodic fashion melody on the simple and elegant leather garments, and highlighting the smart jumping thinking mode in the Swarovski rhinestones with a sense of the times. Above, like a starry sky, as magical as a dream.

The Haysberg ASPOP fashion show through the school-enterprise cooperation, the traditional material and denim, leather, Swarovski design elements and other perfect integration to the "simple, stylish, casual," the Heisberg brand design concept, as "Haisi The "Donghua" "Donghua" 2012 Autumn/Winter collection shows more expectation and illusion.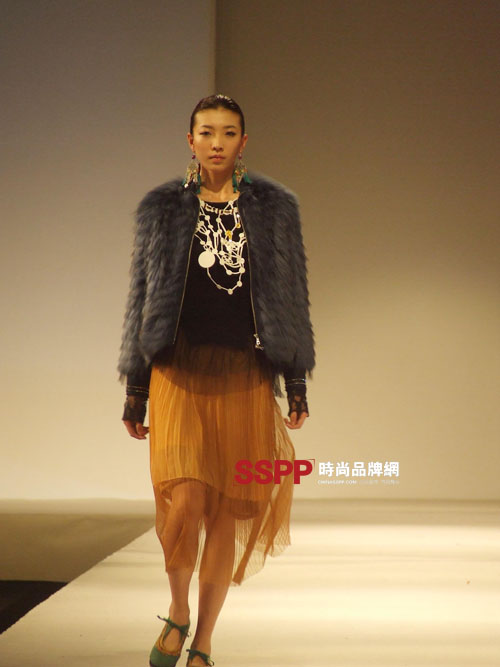 Cowboys
The Haysberg Jeans series design breaks the established routines, through new washing processes, patchwork, plates and embroiders, laser cut flowers, pressure and folding of different designs, and with fur, leather, knitting, woolen, organza, etc. The combination of fabrics, with accessories with Chinese elements, the introduction of new high-tech denim fabric, the use of three-dimensional cutting process design, Europe and the United States will be improved into the self-fitting version of the body shape and contours of the line design to make it more in line with Asia The human body is shaped by the luxury of Swarovski's diamonds, creating a new aesthetic form of urban fashion women and drawing a glamorous look.
Multifunctional fabrics are fabrics with flame retardant and other functions, such as anti-static fabric, anti-acid fabric, Water Oil Repellent Fabric, insect Repellent Fabric, Anti-Uv Fabric etc. These fabrics are mainly used to produce overalls. Different working environments require different functions of work clothes to protect workers from injury. Therefore, we have developed a variety of fabrics to meet the needs of more customers.
Advantages of Multifunctional fabrics:
Better protection than flame retardant fabrics
Adapt to the needs of various industries
Can customize functions according to customer requirements
Packing and shipping:
We use 5mm thickness, 5.5cm inner diameter for professional export of thick paper tubes and customized packaging bags for customers to ensure that customers receive intact finished fabrics.
Application:
Xinke Protective multifunctional fabrics widely used in construction, shipyard, welding, oil, gas and offshore industries etc.
Quality is our culture, with us your money in safe your business in safe!
FAQ
Q : Whats the classification of Flame Retardant Fabric?
A : --Disposable FR fabrics
--Chemical treated FR fabrics
--Inherently FR fabrics

Q : What is the difference between fire retardant and fire resistance?
A: A fire retardant material slows burning across the surface of a combustible substrate. A fire resistive material delays heat penetration through a substrate.
Q: How to ensure your product quality?
A: Xinke protective has wholesome and updated test facilities, Test center has picture and more details. And we can provide the certificates you need.
Q: How to ensure your the delivery time?
A: We have advanced and environmental production line with experienced workers to ensure product delivery time between 20-30 day. And we have running protective fabrics only need 15-20 days. For
example, 330g cotton fr fabric and 7oz cotton nylon fr fabric.

Q:Whats the difference between Inherent Flame Resistance and Treatments?
A:Inherently flame resistant fibers contain an essential characteristic that protects the wearer from an ignition source.Treatments or treated fibers have an applied chemical treatment that changes the original level of flame resistance.Flame resistant garments are generally made from either flame resistant materials such as those made from aramid fibers, melamine fibers, or those treated with flame resistant "FR" treatments such as Ammonia or Heat Cure . FR treatments can Wash Out over time, shorting thelife of the garment.

Q:How do normal fabrics react to ignition?
A:Normal fabrics and garments will burn away from the point of ignition with an increasing rate of flame spread and continue to burn after removal of the ignition source. Normal fabrics will continue to burn until they are extinguished or all flammable material is consumed.
Q:What is the best FR fiber or fabric?
A:There is no perfect flame-resistant fabric system that meets all needs. Each FR fiber or treated fabric has certain properties that, depending on end use requirements,can be either benefits or shortcomings. Blending different fibers attempts to balance these properties for maximum fabric performance.
Q:Is 100% cotton flame resistant?
A:No. In most cases, 100% cotton is flammable. It can ignite and continue to burn after being exposed to an ignition source. Many people understand the burning and melting hazards of nylon and polyester fabrics, but fail to recognize the danger of wearing 100% cotton when exposed to an ignition source. However, cotton can be a good fabric to wear underneath proper FR clothing.
Q:Should I specify the strictest code for all my fabrics, to be safe?
A:No. If you "over specify" by requesting a standard that is higher than necessary, you may end up over treating your fabrics and that can cause problems. Specify only the code that is required.
Q:What about certificates?
A:We issue certificates for all flame retarded fabrics. When you require the fabric to meet a specific fire code, a certificate of flame retardancy is need. Be sure that the certificate you receive actually states specified code. In reality, the certificate maybe just pass a test on another fabric. It is important that you build a relationship and trust your fabric finisher.
Q:Does Xinke charge for testing sample materials?
A:Our internal test are free, we can provide free reports at any time. If a client requires testing by a certified laboratory, Xinke could arrange the testing with a reasonable fee.
Q:How long does testing take?
A:If a client requires our internal test reports, we can provide on the day we receive your sample. If a client requires testing by a certified laboratory, we can give you the reply case by case.
Q:Do you have "Stocked fabric"?
A:yes,we do. We can guarantee that the inventory of conventional
fabrics, in order to shorten the delivery, to provide you with a
better service.

Muti-Functional Fabric,Outdoor Fabric,Inherent Fr Fabric,Fr Resistant Fabrics
Xinxiang Xinke Protective Technology Co, Ltd. , http://www.coverallsuit.com