Zhu Aiwu: Love yarn baby underwear so I fame and fortune
- Kee Love yarn apparel International Group (China) Co., Ltd. General Manager Ms. Zhu Aiwu
40 years old, for a woman is a Kaner, if no new stimuli at this time, then, women are prone to uncontrollable inertia. For Zhejiang Jinhua love yarn baby underwear agent Ms. Zhu Aiwu, 40-year-old is the beginning of her career, the successful start, brilliant continue, she used the unique keen vision and farsightedness of women to become Love yarn baby underwear agent Business, with their own wisdom and hard work, in two years time even open five stores, and set a single store annual turnover of 3000000 yuan broke the record, become Love yarn baby agents in the leader. Recently, due to Zhu Aiwu outstanding performance, Love yarn international group unanimously decided to invite her as Love yarn International (China) Co., Ltd. General Manager.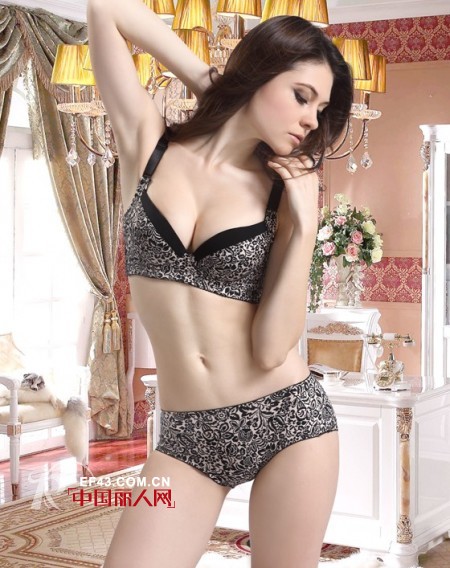 Love yarn underwear
Two years ago, the 40-year-old woman Zhu Aiwu see the website of the love yarn baby lingerie agents information, Zhejiang Jinhua in the underwear market and brand after some inspection, she decided to choose Acting Love yarn baby underwear. As for why so many underwear brands just chose the newly listed Love yarn baby, Zhu Aiwu told reporters, the reason why choose Love yarn, because she optimistic about the core competitiveness of Love yarn brand, plagiarism prevails in the underwear industry Under the background, Love yarn underwear inventive, technology-led fashion, underwear is not only innovative design, fabric quality, environmental health, and wear will never be deformed, machine washable, with the prevention of breast disease, the prominent differences in the brand, competition Strong, high value-added products, shortly after the shop by a lot of women of all ages, brought her rolling money. "I am very grateful love yarn, love yarn makes me embark on a road to prosperity, and sometimes a right choice can change the fate of life." Zhu love Wu happily told reporters.
It is understood that Love yarn Clothing International Group (China) Co., Ltd. is a collection of underwear development, design, production, management, marketing in one of the major modern enterprise groups, its owns outstanding design team, MD, human body beauty experts and body design Learning experts, listed three years, Love yarn adhere to the value, influence, loyalty, durability to enhance the added value of the brand, adhering to the principle of leading technology, pioneers, bold innovation, have developed a series of multi-functional ecological underwear , Through the creation of a professional elite team to improve the competitiveness of all links in the brand chain, efforts to build a win-win marketing system with agents, terminal operators at the same time, Love yarn to take regional protection policies to ensure the interests of agents, which Everything has laid a solid foundation for the rapid success of agents.
Love yarn apparel International Group (China) Co., Ltd. executive director and marketing director Zou Jifu told reporters Love yarn this year will continue to implement the preferential policies for free agents, plans to build in 2012 six millionaires, 600 millionaires and 6,000 It is a rare opportunity for those who are ready to start their own business but lack of funds. We welcome people from all walks of life who are interested in creating beauty and spreading beauty. Wealth of life.
No one can succeed casually, opportunities are reserved for those who have prepared their own destiny to be under their control. The reporter sincerely wishes that with the help of the free agent preferential policies for Love yarn and the superior forward-looking and difference of Love yarn brand, it will surely attract the wise investors like Zhu Aiwu and benefit more women in love yarn underwear.
The CVC jacquard fabric is woven by jacquard machine using a [chain of cards" to produce textile with complex patterns as brocade, damask and matelasse. So the CVC Jacquard Fabric looks elegant and luxury than other fabrics. Woven by CVC yarns also makes the CVC jacquard fabric strong, wrinkle and tear-resistant, and reduce shrinkage. There is Cvc Jacquard Bleached Fabric and Cvc Jacquard Dyed Fabric.
Our company, Shijiazhuang Guangda Textile Co., Ltd mainly weaves the CVC jacquard fabric using 30s-120s yarns, from 200T to 1000T, in 183cm, 250cm, 280cm, 300cm and 315cm width. And then we bleach or dye the CVC jacquard fabric and roll on hard paper tubes, cover with plastic bags outside then pack in woven polyester bags. We always use the CVC jacquard fabric to make sheets, Duvet Covers and Pillowcase Slips for home, hotel and hospital.
CVC Jacquard Fabric
Cvc Jacquard Fabric,Cvc Jacquard Bleached Fabric,Cvc Jacquard Printed Fabric,Cvc Jacquard Dyed Fabric
Shijiazhuang Guangda Textile Co., Ltd , http://www.bedsheeting.com